Final Day.
It's a sprint to the creative finish line. It's the last day and I spent hours looking at work. I'm often fascinated by shortlisted work, versus just the winners, because it provides a more nuanced pulse check on the world.
Canada's Young Lions Roared
Our Young Lions did us proud – the Print team caged a Silver this year, and we celebrated over pizza and rosé hosted by the Globe and Mail. It also provided me the opportunity to give Snapchat glasses a try. Very, very cool tech.
Little Anchors of Hope in a Stormy World
Patagonia's Alex Weller led a session today that was a thoughtful look at an innovative company that has always been ahead of its time. They did the famous "Don't Buy This Jacket" ad, followed by their anti-shopping antidote to Black Friday madness. They encourage repairing clothing versus buying more through "Worn Ware", their service which offers free repairs in an effort to battle massive overconsumption – which they see as the number one cause of damage. Patagonia has now launched "Blue Heart" to save Europe's last remaining free-flowing rivers in the Balkans. Philosophically they believe companies need to move social cause "from a side dish to the main course."
#NeverAgain
Parkland survivors were the last session. These three extraordinary students have dedicated their life to give voice to those who can no longer in the fight against the gun madness. In fact, gun control was a strong theme to much of the work this year. After the session, I went back to the theatre for an item I'd left behind, and came upon the three students in a quiet corner, with their parents, holding hands in a circle and quietly praying together. Heartbreaking.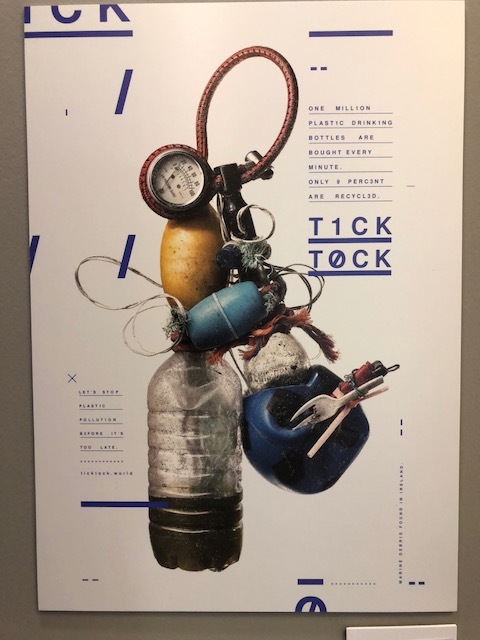 Looking good.
Cannes 2018 was a year of stunningly elegant art direction, hence the gallery of greatness
 
The Party's Over. Let the decoding begin.
The Oscars of advertising have drawn to a close for another year. It was a profoundly different vibe from 2017, so many new themes presented themselves. Advertising has become sadvertising. Trans is on trend. Dogs are hot. Creativity is working overtime to heal because the global zeitgeist is one of great uncertainly. While #metoo continues its momentum it's a time of uncertainty for young men. Data is nudging creative in the ribs. But more on all this later.
Book me.
I will be available to decode Cannes for your company mid-July. This one-hour presentation is the global intel, insights and inspiration you need for the year ahead.
Thank you – merci – for tuning in, following along, and all your wonderful comments. Till next year, that's a wrap.